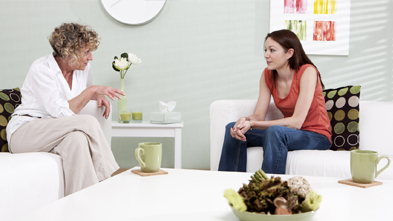 Services for Psychogenic Non Epileptic Seizures
The Northeast Regional Epilepsy Group provides superb quality of care to patients who suffer from psychogenic non epileptic seizures (PNES, also known as NEAD). A thorough clinical history and in-patient EEG monitoring with continuous video-recording is performed in order to make a definitive diagnosis of PNES (NEAD). This is the only reliable way of confirming this diagnosis and is in fact typically described as the "gold standard."

Note: Diagnoses of psychogenic non-epileptic seizures from other clinical sites must be confirmed at our program if the rest of the diagnostic and treatment protocol is to be implemented. This is done in order to ensure the validity of the diagnosis in the first place.

We are distinctive in being one of the few epilepsy programs that has clinical psychologists and social workers (on staff) who are specialized in the treatment of PNES and trauma (PTSD). This benefits patients in that:
• Patients can be referred for treatment as soon as the diagnosis is made.
• The hassle of trying to find an outside referral is avoided.
• The patient does not find her/himself having to educate the (outside) mental health professional about this condition.
• All the treatments that are available to the patient have been adapted to target the problems and triggers that are usually found in psychogenic non epileptic seizures.
• Our patients remain under the combined care of their epilepsy doctor and their psychologist and/or psychiatrist. All the doctors who are working on a case participate together in the decisions that are made about medication and treatment changes.
Our program is also pleased to have four neuropsychologists and two psychiatrists on staff who provide necessary services to patients with a diagnosis of PNES.

Diagnosing Psychogenic Non Epileptic Seizures
Treatment for Psychogenic Non Epileptic Seizures