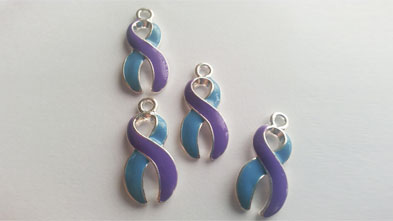 Psychogenic Non Epileptic Seizures Information
Is there an official awareness color for PNES?
As of 2014, a grassroots movement on Facebook, chose two colors to represent PNES. Since PNES typically combines seizures and psychological trauma, PNES advocate, Eric Nelson, proposed Purple to represent seizures and Teal to represent PTSD. Responses on Facebook were incredibly positive and the rest is history. PNES colors: Purple/Teal.