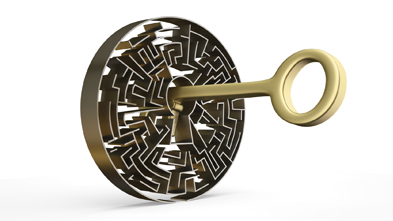 Psychogenic Non Epileptic Seizures Information
Once you are diagnosed with psychogenic non-epileptic seizures, it can be a huge challenge to find a treating professional when you are not provided with a proper referral. Below, you will find a list of health professionals who are specialized in the treatment of PNES or who have expressed an interest in PNES. This list is organized by state. International listings can be found at the bottom of this page (after US states). The aim is for this list to continue growing so if you know of a health professional who is not listed, please send their contact information through the Ask Us Your Question tab and we will follow up with them to check their qualifications and their interest in being listed.
Psychogenic seizures treatment referral sites


USA
ARGENTINA
AUSTRALIA
CANADA

CZECH REPUBLIC

USA
Arizona
Dr. Marc Schwartz, DO
Psychiatrist
The Arizona Schwartz Group, PC
Child, Adolescent, & Adult Psychiatry
1490 S Price Road, Suite 316
Chandler, AZ 85286
Tel: 480-899-4077
Fax: 866-831-1158
www.AZSchwartzGroup.com


Robin Garrett, Psy.D.
Neuropsychologist
Banner-University Medical Center Phoenix Campus
Neuroscience, Advanced Lung and Rehabilitation Institute
755 E. McDowell Road, 3rd Floor
Phoenix, AZ 85006
Phone for scheduling: 602-521-3300
Fax: 602-521-3246







California




Colorado
Connecticut
Raymond Almeida, LCSW
Social Worker
68 South Main Street
Suite 200
West Hartford, CT 06107
(860) 543 9040


Robert Guerrera, M.D.
27 Danbury Road
Wilton, CT 06897
Telephone: 203-210-7820
Fax: 203-529-3385
Website: www.guerrerapsychiatry.com


Florida
Oviedo Counseling Associates
905 S. Lake Jessup Avenue
Oviedo, FL 32765
407-617-7881
Miller.LindseyD@gmail.com
www.OviedoCounselingAssociates.com


Penelope Tobias; MSW; LCSW
Social Worker
USF: Department of Psychiatry and Behavioral Neuroscience
3515 E. Fletcher Avenue, MDC Box 14
Tampa, FL 33613
(813-974-8900 (clinic)
813-974-3223 (fax)
(727) 459-5709 (cell)

Indiana

Kansas
Kansas City Center for Anxiety Treatment, P.A. (KCCAT)
Founder and Director: Lisa R. Hale, Ph.D.
Evidence-based treatment for PTSD and other anxiety disorders, adults and children
http://www.kcanxiety.com


Amy M. Jacobsen, Ph.D. LLC
Psychologist
InSight Counseling LLC and the Network of Specialized
Independent Practitioners
8400 W. 110th St., Suite 610
Overland Park, KS 66210
Office: 913-631-3800, ext. 111
Mobile: 913-575-0320
FAX: 913-948-7317
Email: drjacobsen@anxietysolutionskc.com
www.insightkc.org
www.dramyjacobsen.com


Britt Frank, LSCSW, LCSW, SEP
The Greenhouse KC
6901 Shawnee Mission Parkway
Building 2, Suite 213
Mission, KS 66202
928-899-1597
www.thegreenhousekc.com


Julio Quezada, MD
Specialty: Pediatric PNES and functional neurological disorders
Clinical assistant professor of pediatrics
Child Neurologist
Childrens Mercy Hospital
Kansas City. MO
2401 Gillham Rd Kansas City, MO 64108
(816) 234-3490
https://www.childrensmercy.org/profiles/julio-f-quezada



Kentucky

Maryland
Alison Buchholz, Ph.D.
Neuropsychologist (adult only)
Johns Hopkins University School of Medicine
600 N. Wolfe Street, Meyer 218
Baltimore, MD 21287-7218
Phone 410.955.2619
E-mail: abuchho1@jhmi.edu



Massachusetts

Michigan

Minnesota
Julia L. Doss, Psy.D., LP
Pediatric Psychologist
Doss Clinic of Health Psychology
7400 Metro Blvd, Suite 100
Minneapolis, Mn. 55439
612-326-4234
jdoss@dosshealthpsychology.com
my website: www.dosshealthpsychology.com


Abby Hughes-Scalise, PhD, LP
Pediatric psychologist
Minnesota Epilepsy Group, P.A.
225 Smith Ave N, Suite, 201, St. Paul, Mn. 55102
651-241-5246
ahughes-scalise@mnepilepsy.net


Sharon Mason M.A., L.P.
Psychologist
Minnesota Epilepsy Group, P.A.
225 Smith Ave N, Suite, 201, St. Paul, Mn. 55102
smason@mnepilepsy.net
For scheduling contact Kym: 651-241-7431



Missouri

New Jersey

Urmi Vaidya-Mathur, LCSW
Social Worker
1060 Main St 200B
River Edge NJ 07661
201-579-0034
www.uvmlcsw.com


Debra Haverson, MSW, LCSW
Social Worker
19 Green Avenue
Madison, NJ 07940
973-476-4503
www.haversonpsychotherapy.com


Jeffrey H. Axelbank, Psy.D.
Psychologist
727 Raritan Avenue
Highland Park, NJ 08904
732-572-8848
https://jeffreyaxelbankpsyd.com/


Tamara Shulman, Ph.D., FAACP
Psychologist
925 Clifton Avenue
Clifton, NJ 07013
Phone: 973-471-9506
http://www.tamarashulman.com/


Gary L. Goldberg PhD
200 South Orange Avenue
Livingston NJ 07039
973-992-2888
glgpsydoc@aol.com
https://therapists.psychologytoday.com/rms/name/Gary_L._Goldberg_PhD_Livingston_New+Jersey_28152


Mona W. Birk, PhD, LLC
92 E. Main St-Suite 411B
Somerville, NJ 08876
908-306-0774 tel
908-306-0607 fax


New York
Lorna Myers, Ph.D.


Psychologist
Northeast Regional Epilepsy Group
Director of the PNES Program
Clinical Supervisor for clinicians treating patients with PNES
820 Second Avenue, Suite 6C
New York NY 10017
212-661-7467 (ask for Sonya and for an appointment with our epilepsy doctors for a psychogenic non epileptic seizure evaluation.)
www.epilepsygroup.com
lmyers@epilepsygroup.com


Paola Bailey, PsyD
Psychologist
80 E. 11th Street, Suite 237
New York, NY 10003.
Phone: (310) 341-0317
paola@paolabailey.com


Deepti Anbarasan, MD
303 5th Avenue, Suite 1210,
New York, NY 10016
Phone: 347 377 0959
Fax: 210 892 3692
Website: www.nycneuropsychiatry.com


Deborah M. Weisbrot, M.D.


Psychiatrist


Director, Child & Adolescent Outpatient Psychiatry Clinic
Associate Professor of Clinical Psychiatry
Putnam Hall-South Campus
Stony Brook University Medical Center
Call Jill at 631-632-3096 to make appointment


Tamara Shulman, Ph.D., FAACP
Psychologist
340 E 64th Street
New York, NY 10065
Phone: 212-980-0578
http://www.tamarashulman.com


John Ryder, Ph.D.
Psychologist, hypnotherapist
109 E 36th St #4r, New York, NY 10016
212-779-4114 (phone)
http://www.johnryderphd.com/



Olga Poznansky, PhD


Child and Adult Clinical Psychologist
125 East 23rd Street
Suite 300, office #2
New York, NY 10010
Tel: 646-436-1407
Email: olgapoznanskyphd@gmail.com


Carlina Desiree Leon, LMHC, BCN
Email: info@carlinaleon.com
Phone number: 212-683-7327
80 Fifth Ave. Suite 1004-6
New York, NY 10011 (Accepts some health insurances-please contact to verify which)
www.carlinaleon.com


Ohio
Pennsylvania



Rhode Island
Rhode Island Hospital Neuropsychiatry & Behavioral Neurology:
W. Curt Lafrance Jr., MD, MPH
Director of Neuropsychiatry and Behavioral Neurology Rhode Island Hospital
Assistant Professor of Psychiatry & Neurology
Phone: 401 444 3534
E-mail: William_LaFrance_Jr@Brown.EDU

Tennessee
Pediatrics
Tracee Ridley-Pryor, DNP, APRN, PMHNP-BC
Psychiatric-Mental Health Nurse Practitioner
University of Tennessee Health Science Center,
Associate Professor, College of Nursing
Le Bonheur Children's Hospital
Memphis, TN
Email: tridley@uthsc.edu
Website: https://www.lebonheur.org


Texas
Parkland Psychogenic Nonepileptic Seizure Clinic & Group Treatment
Parkland Behavioral Health Center
6300 Harry Hines Blvd
Dallas, TX 75235
Clinic Contact: 214-590-5536 -- Lisa Carter, LCSW (for screening & referral)
Direct Contact for Dr. Howe-Martin: 817-288-9807


Becky Bean, M.A., L.P.C.
Creative Counseling
9150 Huebner Rd, Suite 210
San Antonio, TX 78240
210-561-9400
http://creativecounselingsa.com/
https://www.facebook.com/Creativecounseling/


Leah Cook, M.S., LPC, LCDC
1452 Hughes Rd, Suite 200
Grapevine, Texas 76051
817-873-5029


Sara Black LPC-S, LCDC
Life Navigation Counseling
10440 N. Central Expressway, Suite 800
Dallas, TX 75231
214-346-6035
www.LifeNavigationCounseling.com
Sara@LifeNavigationCounseling.com


Dr. Maria Bonacci, Psy. D, MS (Prolonged Exposure, PNES, and post traumatic stress disorder [PSTD])
Nicholas Bonacci, LPC, LCLDC (Prolonged Exposure, PNES, and post traumatic stress disorder [PSTD])
15901 Central Commerce Dr
Ste 502
Pflugerville, TX 78660
MandNWellness@gmail.com
P 512-521-4736 F 815-550-8746


Dr. Nicole Black, PhD, LPC-S, LCDC, RPT
4601 66th Street STE E, Lubbock, Texas 79414, United States
806.712.5225
phoenixarisecounseling@gmail.com
https://phoenixarisecounseling.com/dr-nicole-black
(accepts some insurances)





ARGENTINA

Buenos Aires
Prof. Guido Pablo Korman PhD.
National Scientific and Technical Research Council
Institute of Research in Psychology, School of Psychology, University of Buenos Aires, Argentina
guidokorman@gmail.com


Mercedes Sarudiansky, PhD.
National Scientific and Technical Research Council
Institute of Research in Psychology, School of Psychology, University of Buenos Aires, Argentina
msarudiansky@conicet.gov.ar

AUSTRALIA

Newcastle
Melbourne
Prof. Richard A A Kanaan
Chair of Psychiatry, Austin Health
University of Melbourne
Studley Road, Heidelberg VIC 3084


E-mail:

richard.kanaan@unimelb.edu.au


Neuropsychology Clinic
Prof. Sarah Wilson
Phone: 03 8344 0398 (Mon-Thurs - voicemail) or 9499 5255 (Fridays)
Fax: 03 9499 1373


Email:

clinic.neuropsychology@gmail.com
Clinic Address: 249 Waterdale Road, Ivanhoe VIC 3079
Postal Address: P.O. Box 3040, North Ivanhoe VIC 3079


Dr Kate Mahony
Clinical Psychologist and Clinical Neuropsychologist
Eastbourne House
62 Wellington Parade
East Melbourne 3002
www.drkatemahony.com
info@drkatemahony.com
Please note referrals only accepted following a firm diagnosis by a neurologist.




CANADA


Calgary
Calgary Epilepsy Program
Ruby Sharma, Ph.D. (clinical psychologist)
Sophie Macrodimitris, Ph.D. (clinical psychologist)
12th Floor Foothills Medical Centre 1403-29 Street NW Calgary AB CANADA
Phone: (403) 944-2760
Fax: (403) 944-0988


Children's Comprehensive Epilepsy Centre
Tyson Sawchuk, MSc RPsych (Clinical Psychologist)
Alberta Children's Hospital, 2888 Shaganappi Trail NW, Calgary AB, Canada
Phone 403-955-7967 Fax 403-955-7045
Email: tyson.sawchuk@albertahealthservices.ca
Website: http://research4kids.ucalgary.ca


Ontario
Dr. Sarah Vernon-Scott, Ph.D., C.Psych.
Clinical Psychologist
Clinical Neurological Sciences
London Health Sciences Centre
University Hospital, b10-124
519-685-8500 x.36332
sarah.vernonscott@lhsc.on.ca


CZECH REPUBLIC

Prague
Assoc.Prof. Lenka Kramska, Ph.D.
Clinical Neuropsychologist, Psychotherapist
Head of Dept. of Clinical Psychology
Na Homolce Hospital
Roentgenova 2, Prague 5, 150 00
Tel. +420257272593, +420775947099
(Diagnosis and psychotherapy provided)







Disclaimer:
Our e-mails are intended for general questions about your non-epileptic condition as well as treatment at our center. The information provided here is for educational purposes only. In no way should it be considered as offering medical or psychological advice. NEREG assumes no responsibility for how this material is used. Please consult directly with a physician or psychotherapist if you are ill. Also note that while NEREG frequently updates its contents, information changes rapidly. As a result, some information may be out of date. Our list of PNES referral sites is only meant to provide guidance. These providers do not work with NEREG and we cannot guarantee the quality of their work.