International Congress of Psychology (ICP) 2020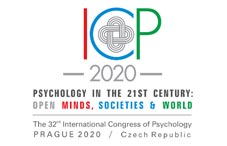 Where: Prague, Czech Republic
When: July 19-24, 2020

The ICPis organised every four years and is one of the largest international psychological event.
This year, the 32nd ICP will take place in the wonderful city of Prague, the capital of the Czech Republic. Drs. Lorna Myers and Robert Trobliger from the Northeast Regional Epilepsy Group will be presenting along with their Czech Republic (and Slovakian) colleagues on diagnosis, neuropsychological assessment and treatment of psychogenic non-epileptic seizures (PNES).