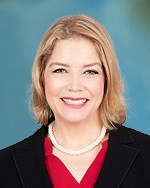 About us
Lorna Myers, PH.D.
For over ten years, I have had the opportunity to work with persons diagnosed with psychogenic non-epileptic seizures (PNES or NEAD).
I hold a Ph.D. in clinical psychology from the City University of New York, completed a two-year internship at Bellevue Hospital Center, and a two year postdoctoral program in neuropsychology at NYU. Since 2001, I have been actively working with a number of my colleagues in designing and refining educational and treatment programs for PNES (NEAD). We have also spent several years perfecting the battery of neuropsychological and psychological tests that we administer during the assessment phase in order to produce a clearer picture of treatment targets. I am the Co-chair of the American Epilepsy Society PNES Work Group, the Co-chair of the PNES Special Interest Group at the American Epilepsy Society and a certified Prolonged Exposure Treatment (PE) therapist and supervisor. Prolonged exposure therapy is a treatment specifically designed to treat post-traumatic stress disorder (PTSD). This therapy consists of education, breathing retraining, real world practice, and retelling the trauma over a series of sessions.

It has been shown to be one of the most effective treatments for PTSD. For over two years, we have been treating patients who are dually diagnosed with PNES/PTSD with this form of treatment targeting the PTSD in particular and with very promising results in patients who received this therapy. We have presented two case series in national professional conferences recently.

In 2014, I published a book called "Psychogenic Non-epileptic Seizures: A Guide" which is meant for patients and loved ones who are seeking information on the condition and treatment options.In 2015, Mary Martiros and I co-authored a book of testimonials of patients living with PNES or NEAD, called In Our Own Words. I have also published articles on the psychological characteristics (e.g. trauma and PTSD, alexithymia, quality of life, stress-coping, and socialization patterns) of PNES in peer-reviewed journals and have lectured on this condition nationally and internationally.
I see all of my patients in my Manhattan office on 820 Second Avenue, Suite 6C, New York, NY 10017.